2022/23 Season Registration
---
While mindful of the continued realities and risks associated with COVID-19, EFRA is looking ahead and planning for a traditional season in 2022/23.
Of course, the safety of our members is our top priority and our programs must comply with requirements of Ringette Ontario as well as Public Health Ontario and our facilities partners.
Programming is subject to change at any time if required due to risk associated with COVID-19. If this occurs, registrations fees will be adjusted accordingly.
Registration Opens:
July 1, 2022
Early Bird Deadline:
July 31, 2022
Come Try Ringette:
September 11, 2022
Final Fee Deadline and Registration Closes:
September 18, 2022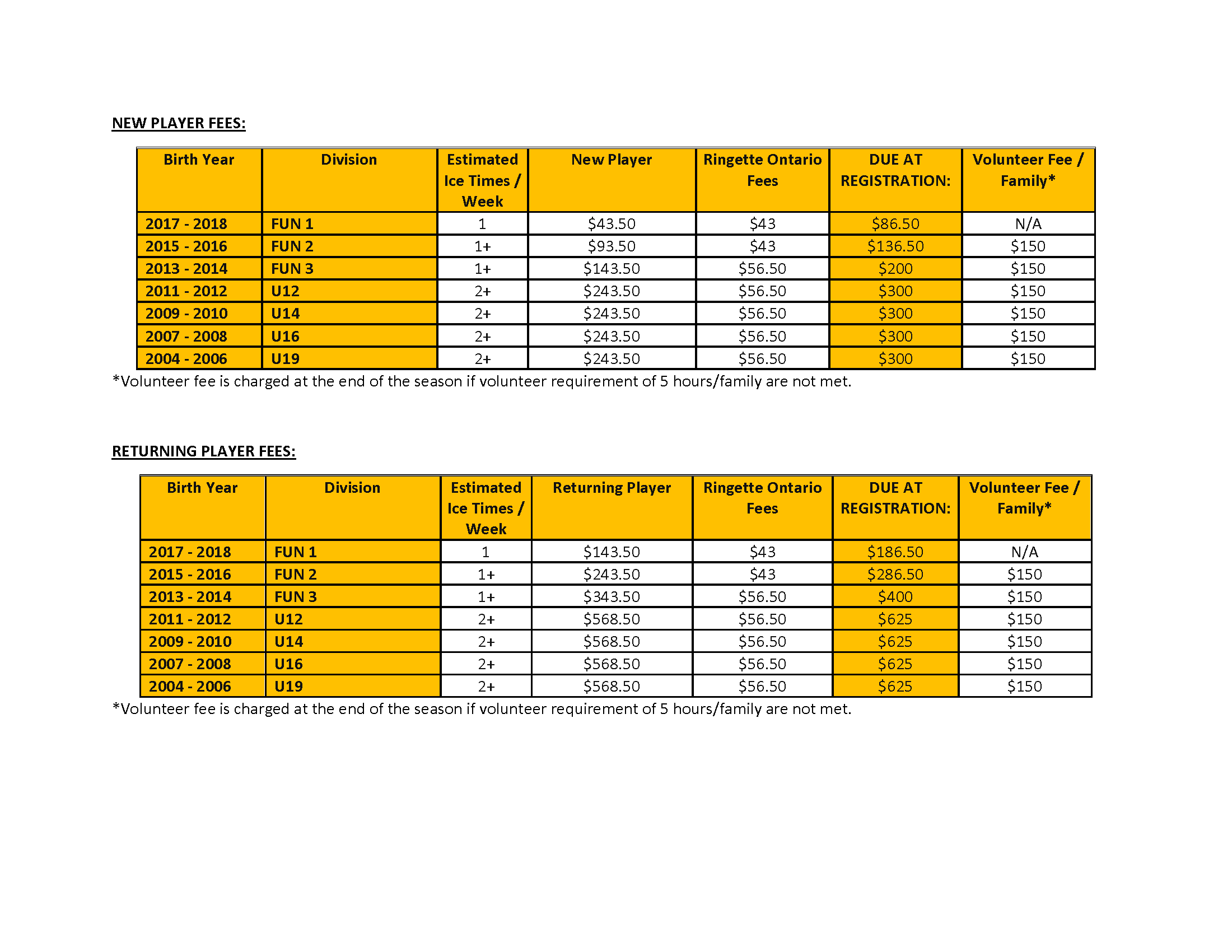 Respect In Sports - Parent Program
Ringette Ontario is announcing that one parent of every ringette player under the age of 18 is required to take the Respect in Sport Parent Program before participating in ringette programming, starting in the 2022-23 season. This course is mandatory to have the Player's registration approved.
The Respect in Sport Parent Program is a one-hour online module for parents/guardians, reinforcing their role in their child's activities, encouraging positive sports behaviours, and providing insight into the various roles other individuals play, such as coaches and officials.
This program empowers parents to:
Ensure the safety of their children.
Encourage positive and effective communication.
Enhance a child's overall enjoyment of Ringette.
The online course costs $12 and is transferable to other sports involved in Respect in Sport.
Registration Information
Payment Options:

Credit card payment through RAMP registration form
E-transfer to payments@elorafergusringette.ca
Cheques can be made out to Elora Fergus Ringette Association and mailed to:


Elora Fergus Ringette
PO Box 392
Fergus, ON N1M 3E2

50% of registration fees must be received at the time of registration, the balance is due by Sept. 18, 2022.
Registration closes on Sept 18, 2022
No player shall be permitted on the ice until registration fees are paid in full.
EFRA, as always, is willing to work with families on an individual basis if there are challenges with the registration fee requirements. Please contact payments@elorafergusringette.ca to make alternate arrangements.

The Children's Foundation of Guelph and Wellington provides financial assistance for children in need so they can participate in sports, cultural and recreational activities. Funds are available for the activity of the child's choice as long as the activity will benefit and enrich his or her own personal development. For further information or information on how to apply, contact the Children's Foundation of Guelph and Wellington at 519.826.9551.
Early Bird Promotion:

$50 discount will apply if player is registered, and 50% of the registration fee is received by July 31, 2022.

Discount does NOT apply for Fun 1, Fun 2/U8, Open divisions or new players already receiving the New Player discounted rate.

Please enter the promo code:

EARLY BIRD

when you register before July 31, 2022.
Goalie Promotion U12 - U19:

A 50% rebate will be applied to all Regional goalies who commit to playing goal for the full season.
The player must also attend all camps/clinics/training sessions organized by EFRA.
Rebate to be paid at the end of the season.
Rebate for maximum 2 goalies per team.
Multi-Player Promotion:

applies where two players from the same family pay full registration and receive a 50% discount for subsequent player registration(s) from the same family.
Discount applies to player(s) with lowest registration fee.
Discount does NOT apply to new players already receiving the New Player discounted rate.
Please enter the promo code:

multipromo

when you register multiple players from one family.
Volunteer Fee:

Elora-Fergus Ringette is a non-profit organization. Our existence is dependent upon the contributions of our volunteers.
Each family registered in FUN 2 to U19 shall volunteer a minimum of 5 hours throughout the season

Volunteer opportunities include but are not limited to board and committee participation, coaching/bench staff opportunities, off-ice officiating for games, etc.

If your family has not completed their volunteer hours prior to the end of the season, the $150 fee will be paid to the association.
Volunteer hours for High School Students:

If a student volunteers their time with the younger age groups, this will go towards their High School Volunteer hours. This is a great opportunity for the older players to give back to the organization.
Registration is closed.
Additional Questions?
Please direct your questions to the following:
Stay Connected